As you all know, I am very into basketball. I coach currently when I can, and I have played my entire life. Reading through the Isay book,
Callings
, I have found a topic of interest to talk about. I like the topic on being an NBA referee. Marat Kogut, age 31 is an excellent NBA referee and is mentioned in this book. (Isay 27-30) Being a referee in basketball in a nut shell; consist of blowing your whistle to signal certain game changers. Certain game changers can be, a foul, a timeout, end of quarter, end of game, review of a play, and miscellaneous calls or signals that would interrupt the fairness of the game. The ref has complete control of the game. The ref even starts the game with the opening tip-off; throwing the ball into the air between the two opposing centers. The referee's job starts before the game. Duties such as inspecting the game ball, basketball court and goals and equipment, even the players are inspected by referee's to ensure better play of the sport.
Marat Kogut before tip-off.
To achieve being an official NBA referee, one must be invited to tryouts by the NBA. The ones who pass tryouts go on to a developmental league to put their skills to the test. Each year a developmental league or (D-league) is held in 18 cities and consist of 50 games. Here New born NBA athletes and refs put on their best performances for a chance to be selected to be NBA official. There is no real requirement to becoming an NBA referee, yet having some background skills are a plus. Getting certified in that of your state, to ref high school games. Then becoming NCAA certified to ref at the collegiate level can be a great way to be recognized and get your feet wet to reaching this goal.
The official tools for a referee are specific uniform provided by the NBA. A shirt, with the NBA logo embedded. Also, a whistle to signal any discrepancies. Black shoes and slacks are also worn by every referee in the NBA. When reviewing a play, ref's have audio and visual equipment at the scorer's table that are available for their use only.
A famous referee that I found interesting was Richie Powers. He officiated the greatest game ever played in the 76' NBA finals with the Sun's and Celtics. Also officiating 3 All-Star games to conclude his stellar career. Following his career he became a sports broadcaster for WABC-TV. Later he died at age 68 in 1998.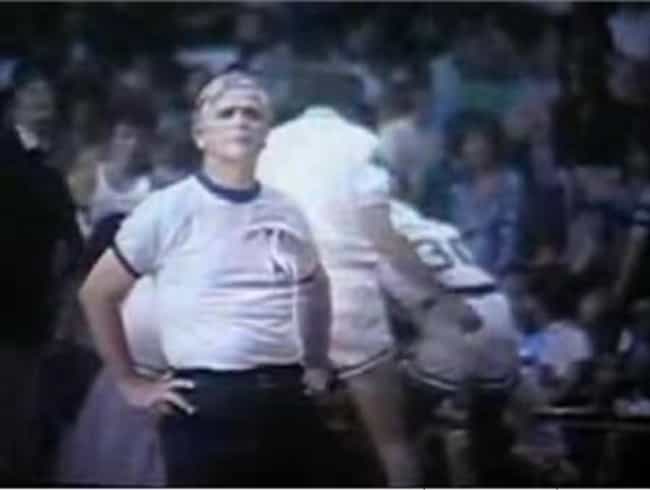 Richie Power's doing what he does best.
http://www.ehow.com/how_2090717_become-nba-referee.html
http://www.probasketballreferee.com/free-resources/
http://www.ranker.com/review/richie-powers/1907305?ref=wiki_336344